Experienced IT consultants guaranteed to deliver value
If you're looking for an Information Technology consultant that you can count on for your project team - look no further!
CORE COMPETENCIES
Well rounded, experienced IT consultants with a proven track record
Software projects
Developers, Solution Architects, Business Analysts, Quality Assurance, Project Managers and Program Managers
Iterative Methodologies (Agile, Scrum, Lean, etc.)
WHAT SETS BRIGHTSPOT APART?
Serving Calgary since 2004 with over 540,000 hours of service delivered as of December 31st, 2018
We represent consultants only as a result of a trusted referral
We go beyond a simple resume keyword match in determining if a consultant is a great fit for a client
Low margins & transparency for the benefit of all
Committed to long-term relationships based on trust & respect
Our consultants aren't focused on chasing the next shiny ball, they're passionate about delivering business value each and every day.
- Rob Shaw, President
CLIENTS
Past or current, small & large:
WE CALL CALGARY HOME
We believe successful software solutions need face to face discussion, with team members who understand the local business climate. We are based in Calgary and we're here to help your projects succeed. Contact us...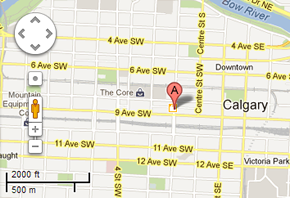 #401, 815 - 1st St SW
Calgary, Alberta
T2P 1N3

Email: calgary@brightspotconsulting.com
Call: 403.800.0384
Fax: 403.774.7119